THE METRUS BUILDING (1987)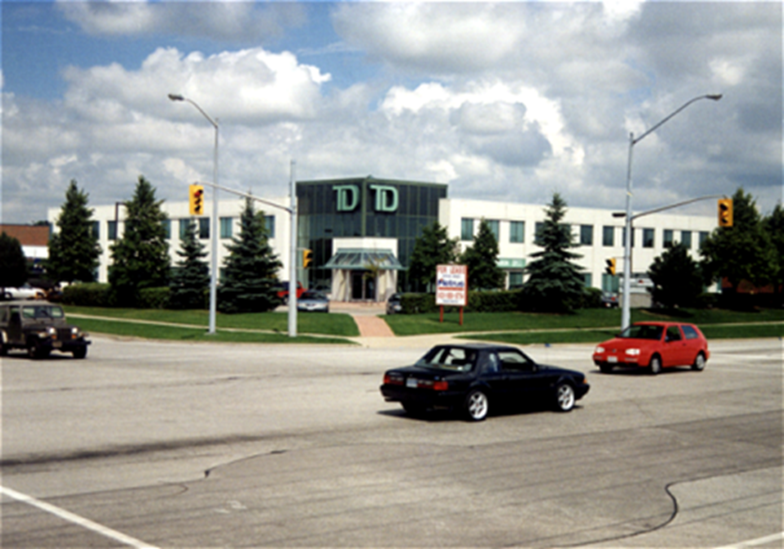 1987 NO FOSSIL FUELS
Location:
Concord, Ontario.
Gross Floor area:
35,000 ft2 (3253 m2)
Occupancy:
Police station – 50% of ground floor (24hr operation)
TD Bank – 50% of ground floor
Second floor – Offices
The geo system consisted of 88 boreholes 175 ft. (53.3m) deep, serving 28 heat pumps.
Completed in 1987, was the first geoexchange office building in Canada, does NOT have a gas service.