Robert Mancini, P.Eng. has dedicated his career to improving energy efficiency and reducing our carbon footprint.
He has reduced GeoExchange heat pump system costs through improved design. He has designed commercial and institutional buildings with various ground exchanger configurations and tracked both construction costs as well as annual Total Energy Use Index (TEUI) for these systems. This has provided the firm with a distinct advantage over others.
Mr. Mancini has assisted in GeoExchange design for projects as far away as South Africa, Australia and China.
2013 Pilot Project- Donghuan City, China
Memberships
Mr. Mancini holds memberships in the following Organizations: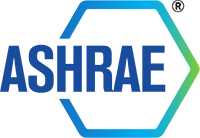 Associations
Mr. Mancini has served on the CSA technical committee responsible for CSA–448 'Design and Installation of Earth Energy Systems' for 30 years and has been a presenter at several GeoExchange heat pump seminars and conferences.
He has also instructed at several GeoExchange workshops in Canada and the United States. 
In addition Mr. Mancini has been involved in: 
T

he development of Training courses for the Canadian GeoExchange Coalition and delivered the Commercial/ Institutional module of the course for 2 years across Canada;

Several training courses and projects for:

First Energy (Penelec and Centerior Energy)

Pennsylvania Power and Light

Niagara Mohawk Power

Vermont Public Utilities Commission

The former Geothermal Heat Pump Consortium (Washington)
Publications and Articles
Canadian Consulting Engineer – Article May 2009
Earthly Power – COMMERCIAL & INSTITUTIONAL GEOEXCHANGE HEAT PUMP SYSTEMS
Precast Magazine  August 2010
Geothermal Heat Pump Systems: Integration with Precast Concrete
Athabasca University Publications
Energy Management and the Environment: Challenges and the Future Joint publication with Frank Lenarduzzi P.Eng.
ASHRAE Transactions Feb. 1996
Operating and Maintenance Experience with Commercial/Institutional Ground-Source Heat Pump Systems