Nationair Hangar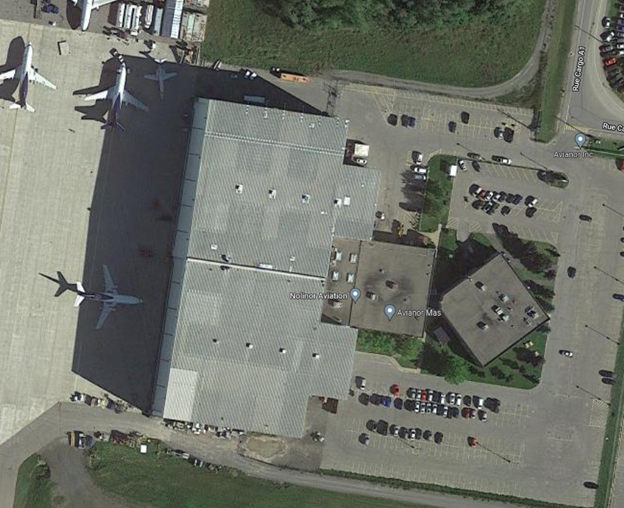 Year: 1986
Location:
​Mirabel Airport, Mirabel, Quebec
UNIQUE FEATURE:
This is the only hangar in North America and perhaps in the world heated by high intensity infra red heating units mounted 70ft. above the floor. Robert Mancini had to design this system from first principles, to achieve the heating performance at that mounting height.
This hangar is presently occupied by Nolinor Aviation. Originally built for Nationair in 1986.
The hangar was designed to accommodate 2 Boeing 747 – 100 aircraft side by side with the nose protruding into two building extensions centred on each half of the building with service shops in between. An office wing of 26, 000 sf. was built behind the shop wing.
Gross floor area of the hangar and the shop wing is 114,000sf.
Our predecessor firm Mancini, Saldan and Associates Ltd., designed the complex's mechanical, electrical and plumbing systems.